Leisure Activities at Tianzhu Mountain of Xiamen Node
Time: 2017-01-09 10:27:11
On the occasion of arrival of the new year 2017, with the aim of relieving the pressure of the staff, providing them with a recreational and relaxing environment as well the promoting the physical and mental health of them, the Labor Union of Xiamen Node organized all the staff to take part in the leisure activities on December 17th and 18th at Xiamen Municipal Party School nearby Tianzhu mountain. Xiamen Node held the series of activities to inspire the potential of the staff, help develop their hobbies and interests and promote their physical and mental conditions. The activities could also help create a positive and healthy spiritual outlook in the group company.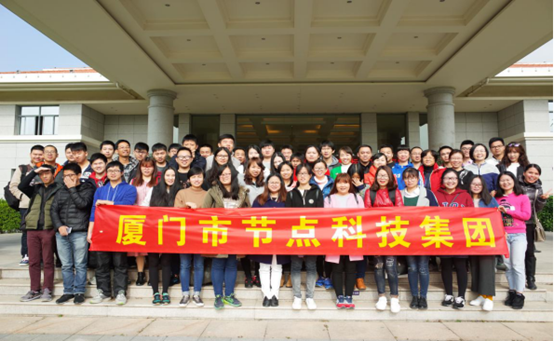 A group photo taken in front of the Tianzhu Hotel
Cultural construction is a significant part of the harmonious development of a company, and it relies to a large extent on the recreational and sports activities. These activities are the reflection of the spiritual and cultural life of a company, and they have a positive impact on promoting the staff's sense of belonging to the company, improving the humanistic environment and enhancing the cohesive force in the company. Over the years, in line with the staff-oriented principle, the Labor Union committee of Xiamen Node put much emphasis on improving the living quality as well as the physical and mental health of its staff. Through various recreational and sports activities, Xiamen Node takes forth effort to promote the staff's team spirit and awareness of cohesion. Xiamen Node has organized extensive recreational and sports activities and guided the staff to take part in these activities actively and steadily, with the hope that all its staff could alternate work with rest and gain higher enthusiasm for work.
The leisure activities at Tianzhu mountain lasted for two days and one night. The badminton match, card game and ping-pong match were held concurrently. To inspire the staff to participate into the competition items actively, each item set 1st, 2nd and 3rd prizes for the players.
All the matches witnessed the participants' strong will, distinctive style and extraordinary competitiveness. The excellent performance of the players on the court also gave rise to the rousing cheer and rapturous applause of the audience.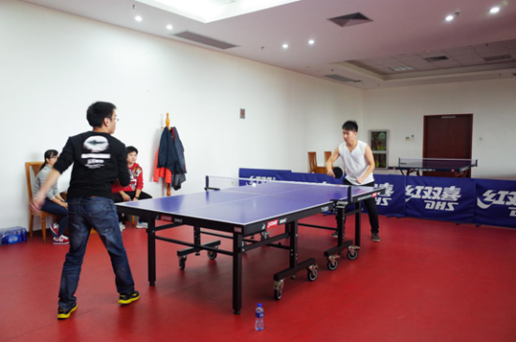 Ping-pong match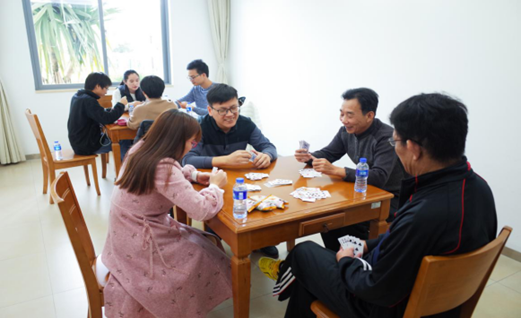 Card game "80 points"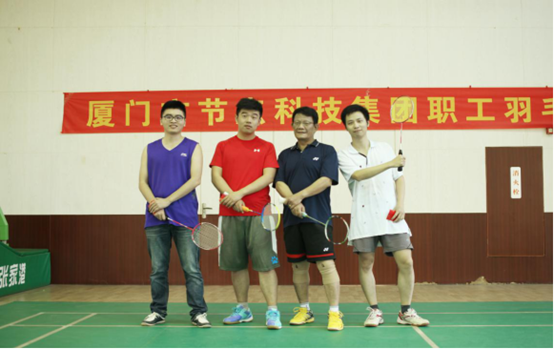 Three prize-winners of badminton match and vice-president Mr. Wu
Apart from all competitions, all the venues for sports and entertainment were open to the staff and they could choose as their hobbies and interests. Some employees even went hiking to Tianzhu mountain in groups. All the activities had an air of relaxation and happiness.
The leisure Activities at Tianzhu mountain not only enriched the staff's spare time, but also improved their working enthusiasm. It was a good chance to promote the team spirit of the staff and the cohesion of the whole company, and enhance the ideology of them. It helped create a harmonious cultural atmosphere in Xiamen Node and laid solid foundation for the further development in 2017.
The Labor Union committee of Xiamen Node
January 9th, 2017