The Celebrating Activities for 2016 Women's Day
Time: 2016-07-13 10:58:00
March 8th is the annual International Working Women's Day. Leaders of Xiamen Node has always paid close attention to the mental and physical health as well as the living condition of the staff. On the important day, the Labor Union of Xiamen Node organized the festival celebrating activities for the women staff to relieve their working pressure, adjust their conditions and show the cares and concerns of the family-like company.
At 11 o'clock on March 8th, all the women staff of Xiamen Node headed for Crowne Plaza Paragon Xiamen to enjoy the buffet. There were fresh seafood, sashimi, Chinese and western food, various desserts, Norwegian Salmon, fresh juice and other delicious food and drink being supplied for free. During the buffet, the sisterly women staff just came to the dinning-table on which put the various delicacies, then chose whatever they liked. Apart from enjoying the delicious food, they also chatted about their life and work, having some wine and toasting to each other. The atmosphere was quite warm and comfortable and the participants took memorable group photo.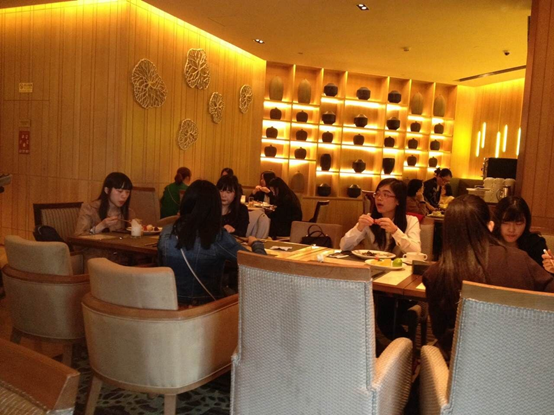 The buffet
The buffet ended in happy laughters and cheerful voices. Then they went to the Bona movie theater with good mood. The movie began to be shown no sooner than they took seats. What they watched was the extremely popular 3D cartoon Zootopia produced by Disney Pictures. The elaborate producing, positive plot and realistic 3D effect brought the audiences into a fairy tale world in-between reality and illusion. The ups and downs of the plot indulged everyone into the movie. It also brought everyone meaningful afterthoughts and they all expressed affection towards this movie.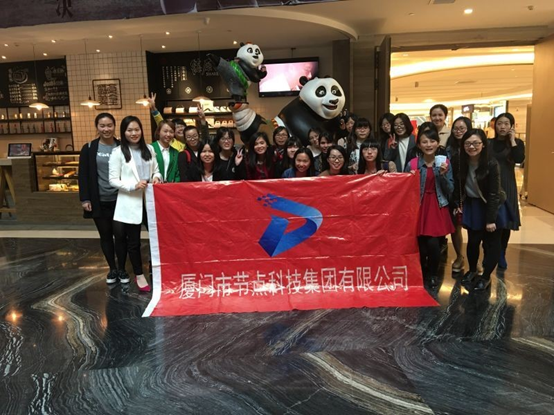 A group photo commemorating the celebrating activities
The festival celebrating activities provided the women staff a platform to communicate and share, fully embodying Xiamen Node and its leaders' care for them and further promoting the cultural construction of the group company. The participants all said that they would learn the fighting spirit from the movie. No matter a big photo or a small potato, everyone can make his or her own contribution to the development of Xiamen Node as long as he or she takes unremitting efforts.
The Labor Union of Xiamen Node
March 10th, 2016