Quality-Pillar of Development in Xiamen Node
Time: 2017-06-13 17:00:14
Xiamen Node has always been adhering to the purpose of "High-tech application, high-level operation, and high-quality service". It focuses on the overall solution to the enterprise information platform and the technology services of information resources application. It constantly promotes the application of value-oriented informatization in the enterprise, and stands out in today's fierce market competition with its high-quality products and services.
In market economy, quality is the essence of the competition among enterprises, namely high-quality products and services. It cannot be separated from the quality management of an enterprise, and involves in the whole process of the business management and development. In addition, it transforms quality management imperceptibly into the planning, regulation and culture of the enterprise, which has become its core competitiveness. Xiamen Node attaches great importance to quality management, requiring all staff to regard quality as the pivotal element of the enterprise survival and development. They are supposed to improve the work quality in every sector, to possess the abilities required by the customers, and to ensure the quality. The professional requirements of quality have been expanded and strengthened in different thematic meetings and professional skills training courses, and finally been internalized as the staff standards in the form of the staff work practice. The company adheres to the business philosophy of "integrity, service and innovation", so as to shape the brand image of the company.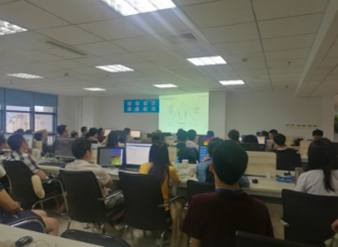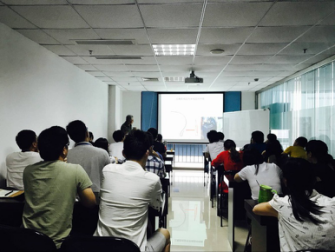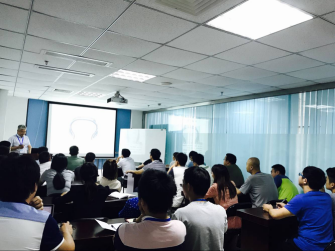 Skills training course/Special training of SonarQube
A good brand relies on the company's emphasis on quality management and its commitment to providing continuous high-quality products and services. Xiamen Node sets up all-round strict quality management system in its business, from the requirements analysis and design at the beginning of the project, to the requirements and standards of development, testing, launch, management and maintenance, after-sales service and performance evaluation at the initiation, planning and implementation phases. This company is always people-oriented and promotes its development through honesty. It is also customer-oriented, considering customers' needs, solving the customers' concerns, and providing customers with high-quality products and services. The company has a careful supervision at different layers, carries out fine management, and realizes the quality supervision. Therefore, Node Technology Group establishes a good corporate image and builds up its brand reputation.
Quality is the lifeline of enterprise survival and development, the cornerstone for an enterprise to maintain a place in the market, and the important bargaining chip in enterprise competition. Node Technology Group has always adhered to the principle of quality first and the strict quality management. It obtains the trust and reliance of its customers with high-quality products and services, constantly establishing the brand loyalty and reputation, and aiming to create a century old enterprise with sustainable development.
Xiamen Node Technology Group Company
June 11th, 2017