One-day Tour to Quanzhou
Time: 2018-06-22 14:50:54
Quanzhou has been praised as one of the most prosperous and glorious cities in the world. It is a famous historic and cultural city, also known as a city of eastern culture, the starting point of the ancient "Maritime Silk Road", and the pilot area of 21st Century Maritime Silk Road. The rich and colorful "hard culture" and "soft culture" embody the cultural taste and connotation of Quanzhou.
In order to drive employees to thoroughly learn the corporate culture and diversified concepts, the Group's Labor Union organized all staffs to go on one-day tour to Quanzhou on April 21st. This trip acquainted them with historical sites and sights, the history of Minnan culture, multi-region beliefs, and marine civilization.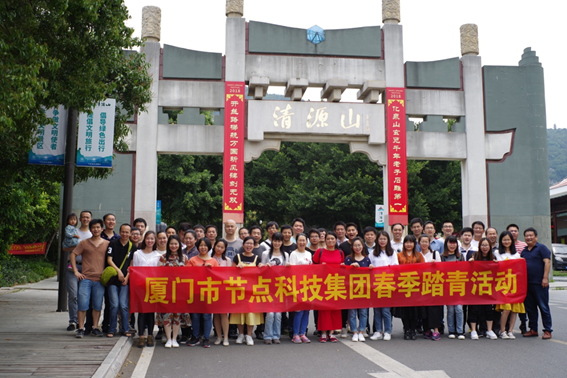 Climbing Qingyuan mountain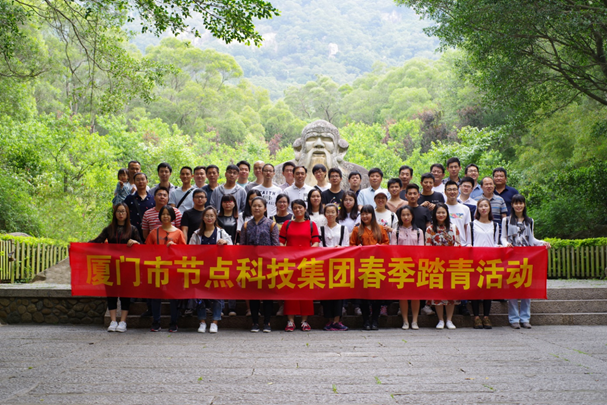 Spectating Laojun rock
The purpose of this tour is to advocate a healthy lifestyle, further enrich the employees' cultural and recreational activities, help them increase exercise, release work pressures, show positive and uplifting spirits, and cultivate collectivism with sincerity and common pursuit.
Xiamen Node Technology Group Co., Ltd.
Labor Union
April 28th, 2018