New Women Shimmering with Charm
Time: 2019-10-24 16:41:21
The women's day came in March 8th, 2019. In order to increase female workers' sense of happiness and create a healthy, harmonious, and positive festival atmosphere, the group labor union organized all female staff to attend a leisure and healthy activity in the century sunshine healthy management chain on March 8th, so that the female staff could enjoy lives from the busy work and feel the kindness and caring from the company.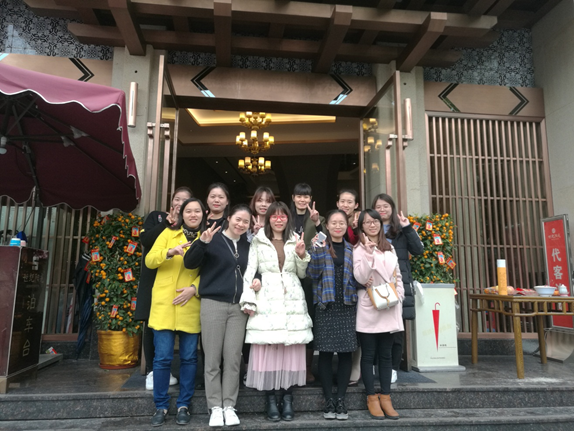 As the half of sky of Node, the females are as excellent as their male peers. They actively accomplish various tasks with a sense of ownership and responsibilities, devote themselves to group's development with enthusiasm, and work hard all the way and strive to be the first in establishing community of shared interest.
Under the edification of group culture and ideology, each female staff work optimistically, positively, and earnestly. They bear the mission and forge ahead hand in hand without idling away their youth, being a component, attractive, and enterprising new women to bloom more gorgeous glamor in their positions and write a new chapter for Node development.
Labor Union Committee of Xiamen Node Technology Group
March 8th,2019