Activities for Celebrating 2017 Women's Day
Time: 2019-10-29 11:27:23
The annual international women's day comes in March when flowers blooms and the earth is revitalized. Node group always emphasizes female workers' roles and values in promoting the construction of enterprise culture and the harmonious development of enterprise. It cares about their physical and psychological health as well as their lives. On the occasion of Women's Day, the labor union elaborately organized female workers to go to the Concept Club for relaxing themselves and releasing their work pressures, so that they would better devote themselves into the work and life with full energies and positive attitude.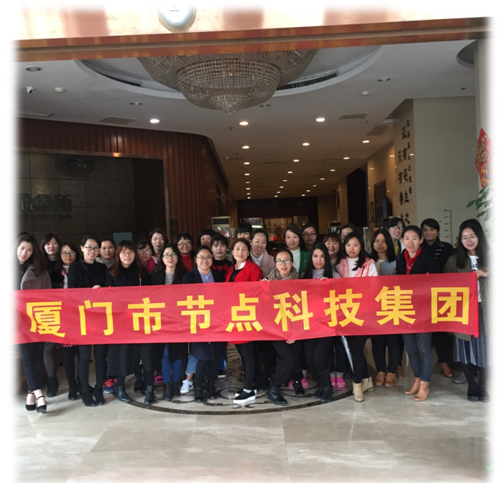 Female Workers' Photo Taken in the Hall
In the Concept Club, the female workers enjoyed the delicious buffet and considerate services. They experienced royal massage, SPA, and Khan steam, which greatly relaxed and entertained their mind and body. The pleasant communication made them learn more about each other. These activities let them feel the caring from Node and deepened their affection for it, which would make the team more united and vibrant.
Female workers enjoyed delicious buffet
The activities created pleasant and relaxed atmosphere for female workers, which fully reflected the group and labor union's caring for them and further promoted the construction of enterprise culture. These activities also cultivated staff's deep affection for Node that would promote the whole team to fight in high spirit, work harder, and forge ahead.
Labor Union Committee of Xiamen Node Technology Group
March 18th,2017